Estimated Reading Time:
4
minutes
This article explains how to gain free educational access to Loom for both staff and students.
Signing up for educational access is quite straightforward, and is explained very clearly on the Loom website. To begin, access Loom's education page.
Step 1: Create an Account
On Loom's educational page, click 'Get Loom for Free' and, once through to the next page, enter your Trinity Laban email address as prompted.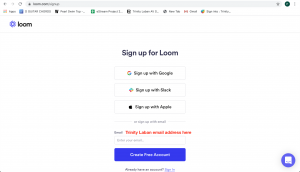 Once you've entered your email address, you'll be taken to a new screen where you'll need to create a password. Having done so, you'll have successfully set up a Loom account. However, you'll need to verify your account by email before you can access Loom's free educational package. Check your Trinity Laban email accounts for this verification email, and make sure to check the spam folder if you don't receive it after a few minutes.
After your account has been verified, your setup is complete, and you can now access the free educational offer.
Step 2: Verify Educational Access
Now your account is fully setup, return to the educational homepage, and click on 'Verify Education Account'. This will take you to Loom's own step-by-step guide.
Click through the first few pages as appropriate. When you get to the page which asks 'Do you have an active Loom account registered with your school email address?' click Yes.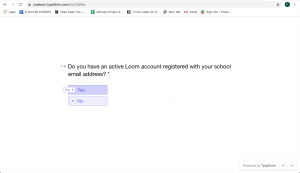 Once through, click through until you are prompted to enter the email address you want to give educational access to. Enter the same email address you used to create your account – in my case, 'p.putley@trinitylaban.ac.uk' – and click OK.
Now you'll be asked to enter the name of the institution you work for. Write 'Trinity Laban Conservatoire of Music and Dance' and click OK.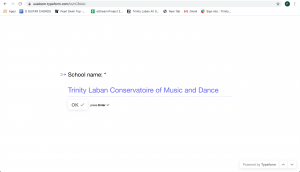 Next, you'll need to supply Trinity Laban's web address. Write (or copy and paste) 'https://www.trinitylaban.ac.uk/' and click OK.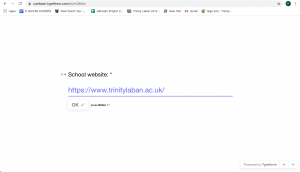 As the next page explains, it will take up to 7 days for your account to be upgraded to free access. So you will not be able to use the full version of Loom immediately.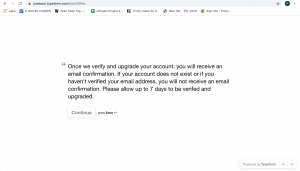 Finally, make sure you click Continue and then on the final page, click Submit. If you do not click Submit, your account will not be upgraded to free access.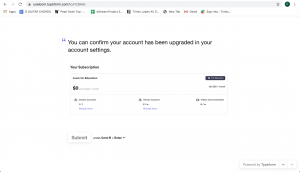 After you click Submit you'll be all done, and Loom will send you an email within 7 days to inform you that your account has been upgraded to free access. You can confirm that your account has been upgraded in your account settings.