Estimated Reading Time:
3
minutes
Equipment overview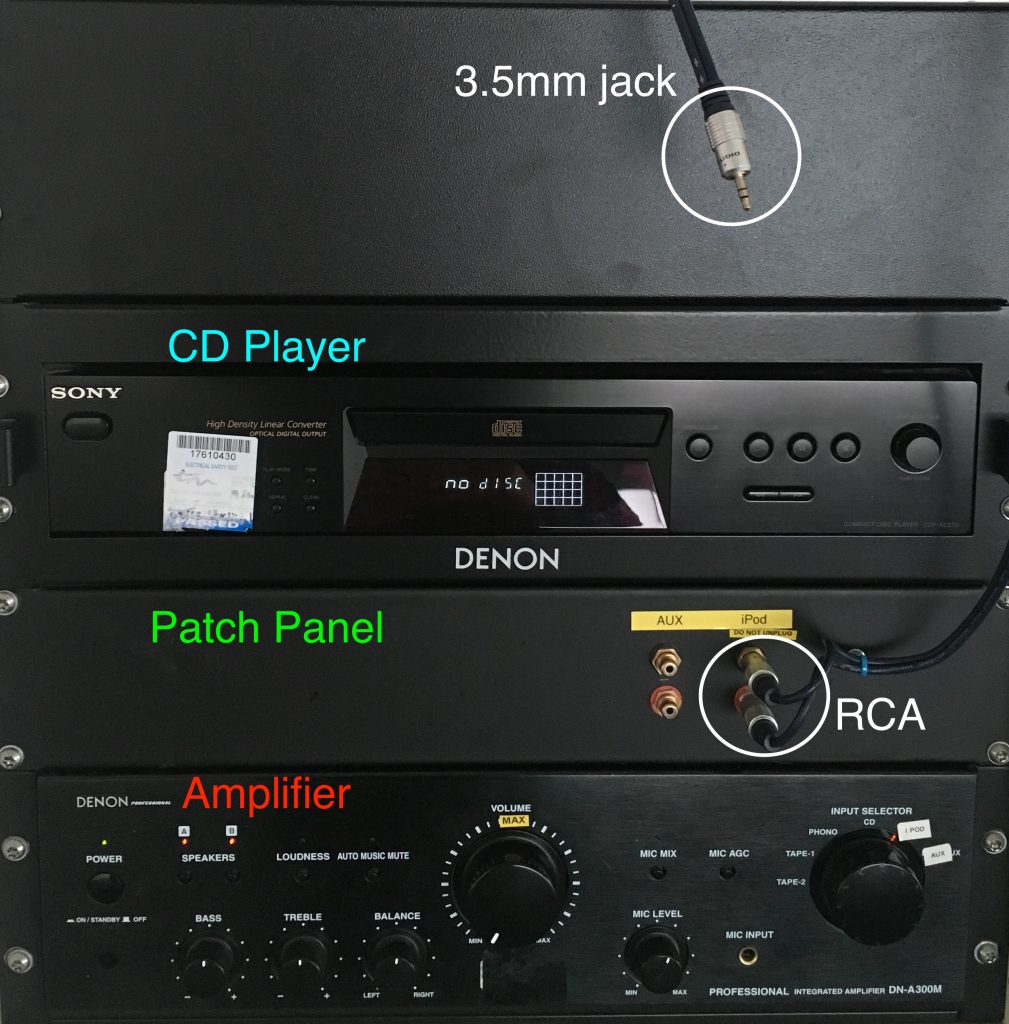 Each studio comes equipped for playing sound. In the rack you will find a CD player, patch panel, amplifier, and a RCA to 3.5mm jack cable for playing sound from an external device. The equipment pictured here may look different from the equipment in certain studios, but all the features and instructions here will still apply.
Steps to take
Turn the volume on the amplifier all the way down, then press the power button.
You should keep the balance centred or you may not hear sound evenly from both speakers. Bass and treble are also good to keep centred but can be used to adjust your sound if you want.

Ideal settings for clear sound playback

Turn the input selector to iPod if playing sound from an external device.

Use IPOD as your input selection if playing from an external device

Connect the 3.5mm jack at the end of this cable into the device your sound will be playing from (e.g. Laptop, Phone, Mp3 player).
Video Tutorials
Connecting a Laptop to the studio speakers
Connecting an iPod/phone to the studio speakers