Estimated Reading Time:
3
minutes This content is related to the Faculty of Music
How to book?
At the present time, please place bookings via email to avsupport.music@trinitylaban.ac.uk.
Booking online for first time:
Before making an equipment booking, you need to sign and return this form.
Please return to M04 (you can slide under the door if no one is in the office) or email it to avsupport.music@trinitylaban.ac.uk.
You will then be added to the system within 24 – 48 hours (in a working week), and you can start making bookings. Instructions on how to use the booking system can be found here
You need to book at least 24hrs in advance.
Available loan times:
Monday – Thursday: 10am – 6pm
Friday: 12pm – 4pm (please note any Friday bookings will have to be collected from the M04 cupboard)
What equipment is available from the Faculty of Music?
Recording Audio
Cameras
Mics: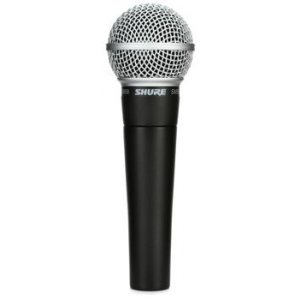 SM58
Equipment Guides
*Zoom Q8 works in the same way as Q4n, except it has external mic inputs
FAQ:
What is the minimum booking time?
Minimum time to take something out is 30mins
What is the maximum booking time?
Maximum booking time is 2 weeks
Where shall I leave the gear if no one is in the office?
You will either need to return the equipment once we come back – so this could mean the next day OR politely ask room bookings for a card to the Blue Cabinet outside the office. You can retrieve the key from the locker and therefore place the items inside the cabinet and lock them up.
Can I take the gear off site?
Yes, you can take the gear available to all students off site. Other gear might be dealt with on a case-by-case basis.
I'm not sure what I need. Who can I ask?
Please watch the How To Guides before seeking advice. If you don't find answers there, please feel free to email avsupport.music@trinitylaban.ac.uk
I don't know how to use the equipment. Can you help?
Please watch the guides first before seeking advice. Links to tutorials are in the above section.