Estimated Reading Time:
4
minutes
This article outlines the way for current module BA and MA Dance and the Moving Image students should reserve time outside of class time with the cameras, and other available equipment to support this module.
Overview
What equipment is available?
Specifically, to support these courses, we currently offer:
7 x Canon G25 video cameras

4 available for bookings up to 4 days (96 hours).
3 available for bookings up to 7 days (168 hours)

1 x LED Light Kit (contains 2 x LED panels which can be operated by mains power or batteries).

Only available for bookings up to 4 days (96 hours). 

Manfrotto fluid head tripods

Available only when booking the Film Module cameras. Other tripods are available from the AV Support desk.

3 x iMacs for editing (currently in the Library as study tables 22-24)
All of the above is only available for students on these two courses this term.
Additionally, to support the MA Dance and the Moving Image course, we currently offer:
3 x 4K video cameras.

 available for bookings up to 7 days (168 hours)
If available course specific equipment is limited, students on these modules can also use the standard equipment offered. Please note that access to reserve time with this equipment is restricted until the General Equipment Training course is completed. 
Booking the cameras
All bookings MUST be placed at least 1 hour before you intend to collect the equipment, and can only be done via the eQuip Online Booking System.
Once logged in with your usual TL username/email, and password, click on the "Faculty of Dance Equipment" menu and select "Film Module Cameras".

From here, booking Film Module equipment works just like booking any other equipment from the library:
Use the calendar icon and calendar dates to select the day that you'd like the booking to start, and then select the column that relates to the time that you'd like to collect the equipment in the row of the Camera you'd like to borrow.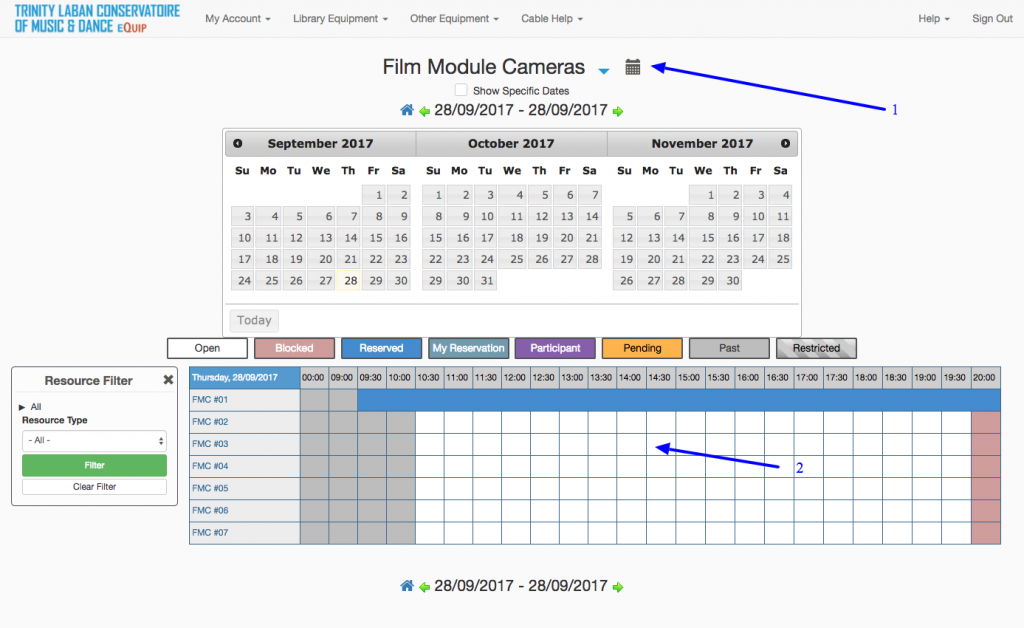 Ensure that the start time and end time of the booking are correct. Press the Create button and if it comes up with a confirmation message, you're done!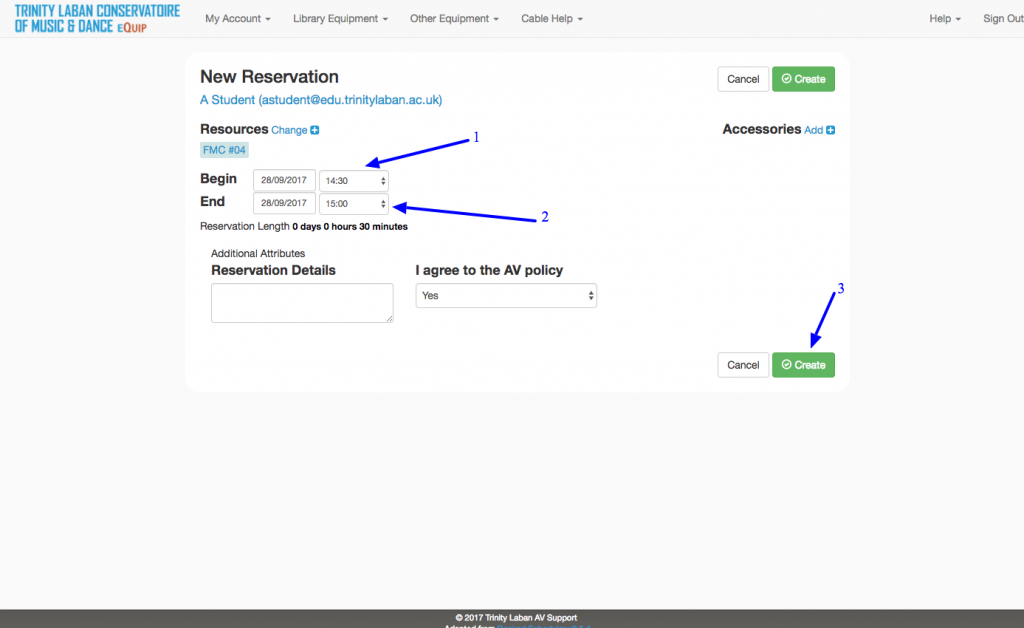 Tripods, Batteries and SD Cards
Along with a camera, you can also borrow a Tripod and up to two charged batteries. These should be included when you place your booking.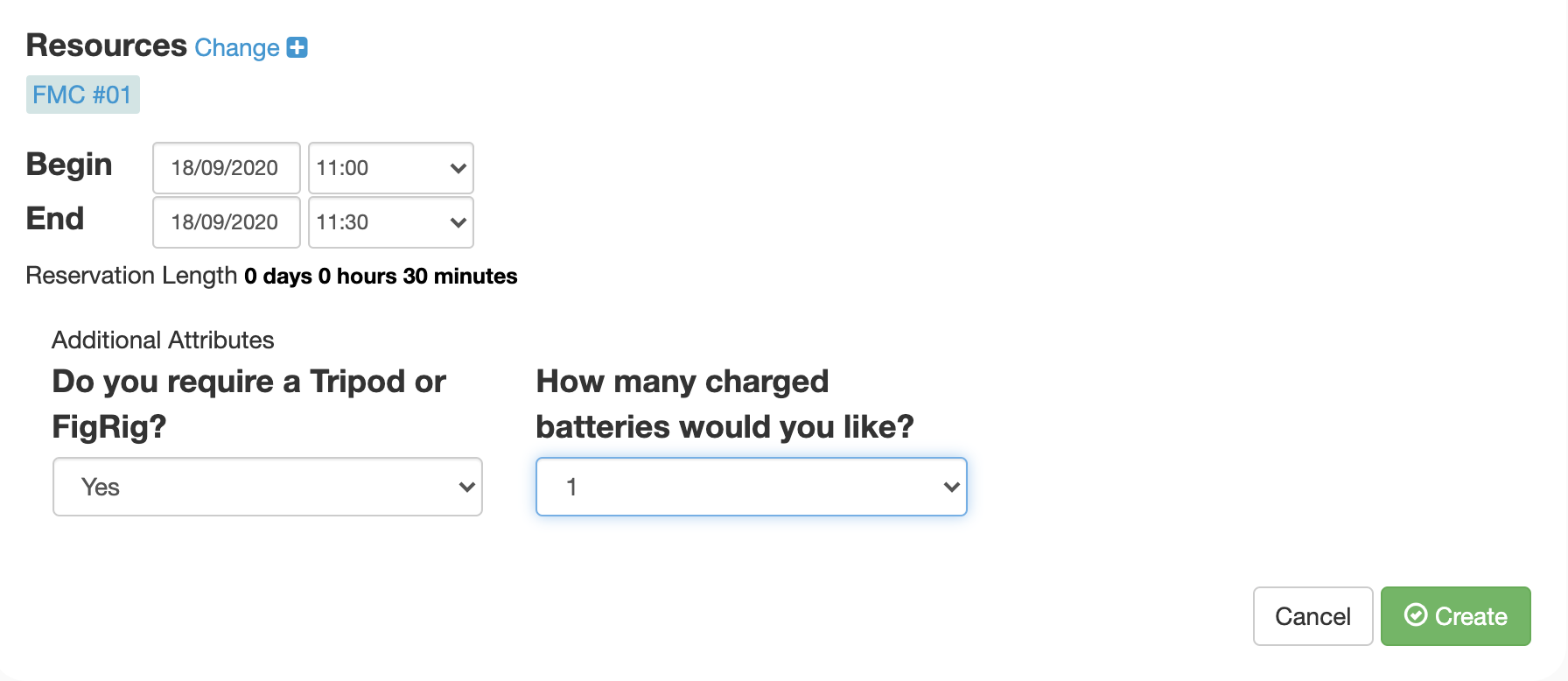 We do not provide SD memory cards with the cameras – if you don't already have your own SD Card they are available to purchase.
Other useful information